There's nothing to eat." You've probably heard that said what seems like a million times. Or perhaps, you've even said it yourself. But unless your pantry is bare, there's probably little truth in the statement; in fact, it may be just the opposite.
What's more likely is you can't see all the food that's available due to a cramped or unorganized pantry. But the problem isn't that you have too much food, the problem is what you have too little of a smart pantry storage solution.
Do yourself and your family a favor. Make finding food and preparing meals easier with the help of the Boston Closet Company. During a free, no-obligation consultation, one of our professional designers will listen to your expectations and make suggestions accordingly for the stocked, organized pantry every kitchen needs and every family deserves
Though your pantry will be customized to your unique needs, optimized storage solution options include:
Adjustable shelves

Shelf dividers and cubbies
Baskets

Drawers with a variety of face options
Pull-out trays

Vertical slotted storage
Scalloped wine racks

And more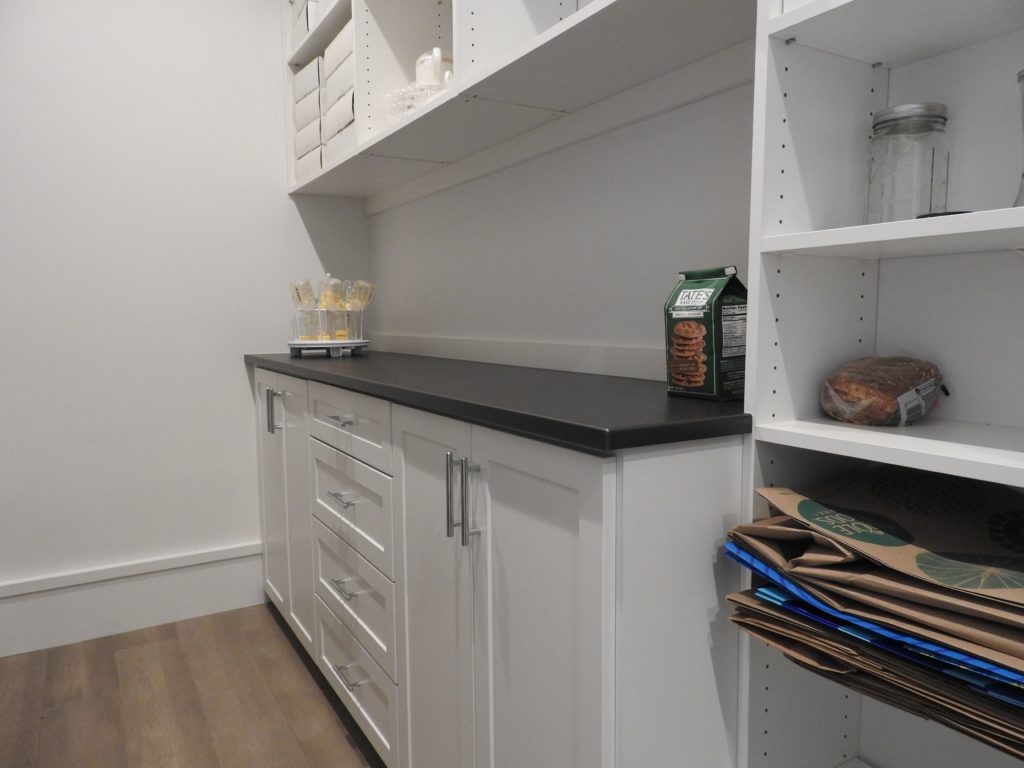 You invest so much time and energy into selecting nutritious food for yourself and your family. You should expect the same level of quality from the place in your kitchen where healthy meals begin. From pantry to stovetop to dining room table, you and your family will start finding, preparing and serving food with ease.
For families in New England who are interested in the design and installation services offered by Boston Closet Company, including our reach-in and walk-in closets, feel free to contact us online or call 617-628-1150 for a no-obligation design consultation.