What Is a Man Cave?
A man cave is a specific area of the house, usually a garage, basement, or spare bedroom, where the man of the house can go to relax and focus on his hobbies without disturbing other members of the house. Watching the big game with friends, surrounding the room with trophies or sports memorabilia, and not being asked to change the channel or turn the volume down are all the benefits to Man Cave Solutions.
Laminate or Butcher-Block Workbench Tops:
These countertops provide the best real estate for you to get your work done. There's nothing worse than running out of counterspace. With our custom laminate or butcher-block workbenches, we can provide you with built in desks, islands, long stretches of countertops to meet all your worksurface needs!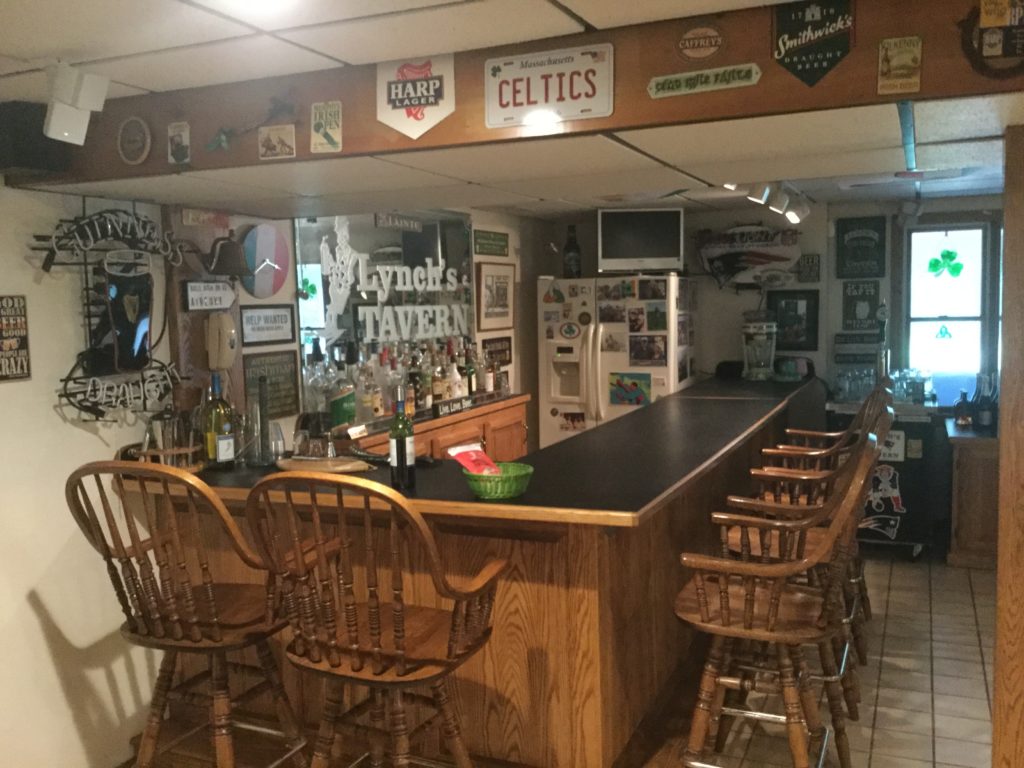 Tool Organization:
We design custom storage solutions to keep all your tools organized and out of sight or at least out of the way (if you want to keep them on display and within easy reach).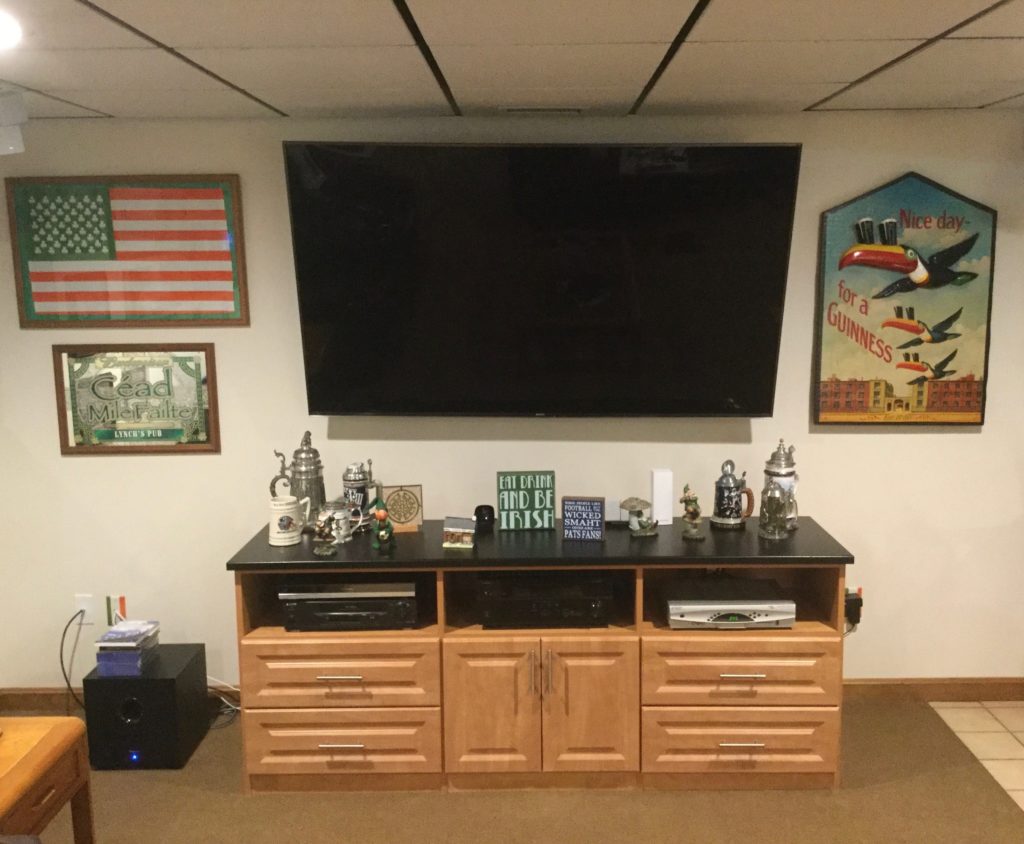 For the Handy Man
Choosing the garage as your man cave is a popular option, setting it up is a whole other situation. If you find yourself working with tools, making fishing lures, or tinkering around with other manly tasks, we have plenty of solutions to maximize your garage and provide optimal working conditions.
For the Sports Fan
What better place to put your sports memorabilia on display than in your very own custom man cave? We offer wall displays and cabinets for trophies or medals.
For the Entertainer
While the term man cave can imply an area only for men. Most everybody will love accessing a home mini bar. We provide custom cabinetry and storage solutions to bring the mini bar into your mancave. Fridges and wine racks can all be accommodated in our designs.
Multi-Purpose Man Cave
Sometimes a Man Cave needs to be temporarily used for other purposes. If you find your spare den or bedroom being used primarily as a man cave but sometimes as a place for guests to stay – we've got you covered! We offer the highest quality murphy beds in Boston. Additionally, our custom closets in Boston offer the easiest access and highest customizability. Our custom closet installation services will allow you to easily switch between man cave and guest bedroom.
When considering a Boston man cave, make sure you choose Boston Closet co. Contact us online online or call (617) 628-1150 today for a free design consultation!