Summer can be a great time for organizing your home. It's the perfect time to throw out the winter clutter and the perfect time for getting your home in shape for guests. Below are just a few organizational tasks to consider this summer.
Get your home presentable and comfortable for guests
It's common to invite over more people in the summer. As a result, you should make sure that your home is ready for guests. Below are just some of the questions to ask yourself when making your home more accommodating:
Have you got enough chairs? This could be the first thing to consider. If you're having a dinner party, make sure there are enough chairs to fit around the table. You may also want to consider outdoor furniture if you're hosting a party in your yard.

Have you got enough plates, cutlery and glasses? This could be essential when inviting guests over to eat.

Is it time to declutter the hallway? This is often the first room that guests see. Consider organizing shoes on a shoe rack and getting rid of any clutter that doesn't need to be there.

Do you need to tidy up your bathroom? You don't want guests to have to use a dirty bathroom so make sure this room is clean. Stock up on toilet paper and soap and fix broken toilet seats or leaky taps.
Clear out your home in early preparation for winter
We tend to accumulate a lot of clutter in the winter. The summer months could be a good time to declutter before the next wave of decorations and gifts arrives. Some tasks to consider are included below:
Sell any unwanted gifts you received last year. If you haven't used it by now, consider whether you will ever use it.

Consider other possessions you don't want or need such as equipment from abandoned hobbies, inherited possessions that are gathering dust and books you're not likely to read.

Encourage kids to throw out toys that they no longer play with. Family homes can quickly get cluttered with toys unless you do this annually.
Decide what you really need in your wardrobe
Now could be a good time to throw out those old winter clothes you're unlikely to wear next year. This could include jackets that are too small, damaged winter shoes and long-sleeved tops that are no longer your style. In a family home, you may also want to consider sorting through your kids' winter clothes and considering any items they are likely to grow out of by next winter.
Consider whether you need to invest in some new practical summer clothes. Focus on day-to-day clothes that you may be lacking such as short-sleeved tops or casual summer footwear rather than buying statement summer dresses and items you may only wear once.
Need help sorting out your closet? Hiring a closet/organization company could always be handy.
Make more room in your freezer
You may also want to consider decluttering your freezer at the beginning of summer. Start eating all those frozen pizzas and pies so that you have more room for summer frozen foods such as ice cream and barbecue foods.
Take measures to make your home cooler
To keep your family cool in the summer, it could be worth making a few temporary improvements around the home. Below are a few tasks that you may want to consider.
Consider whether you need some cooler bedsheets. Now could be the time to get rid of thick duvets and flannel sheets in favor of light blankets and breathable bamboo sheets.

Still hanging up those thick winter curtains? Consider switching these out temporarily for some light summer sash curtains in order to allow the breeze in.

Make sure that your A/C is working properly. Summer is the most common time for A/C units to break down. Get your air conditioning serviced and make any necessary repairs.

Invest in some additional fans if you haven't already got any. If you're working from home, a desk fan could be handy.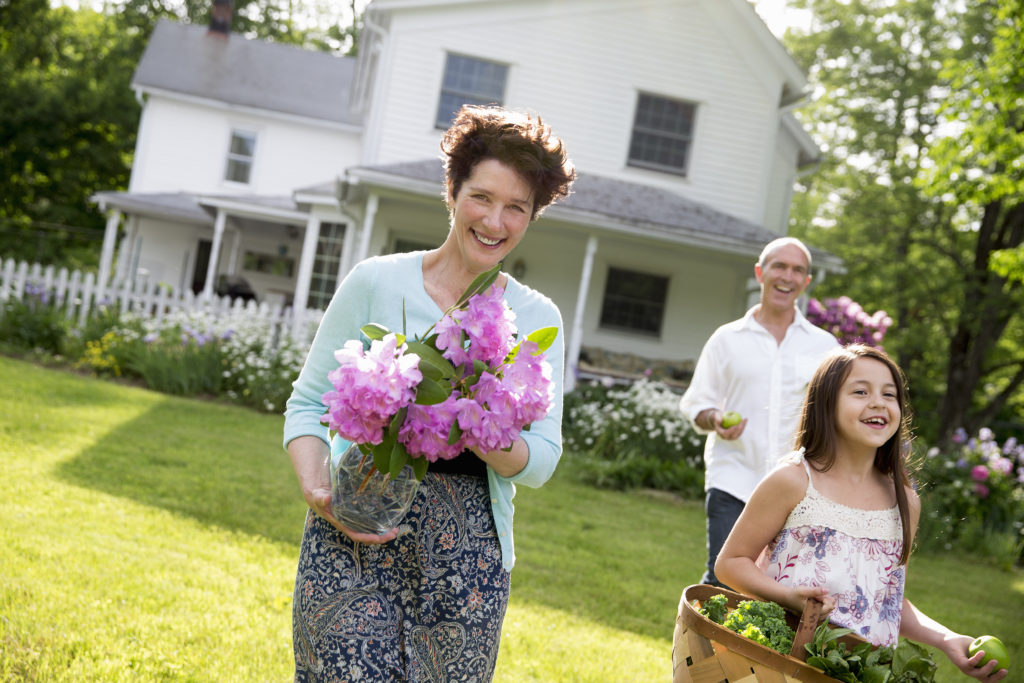 Enjoy some outdoor organization tasks
You and your family are likely to be spending more time in the yard during the summer. Make the most of the warm weather by doing all those outdoor organizational tasks. Some examples of these tasks are included below:
Get your patio/decking into shape. Start by cleaning your patio or decking if necessary. As already mentioned earlier, make sure that you have enough seating for guests – especially if you're going to be throwing lots of outdoor parties. Also consider whether you need extra lighting or outdoor heating to make your home more enjoyable in the evening.

Focus on your yard itself. Cut back overgrown plants such as unruly bushes and hedges. Also consider getting rid of any broken ornaments or outdoor equipment that you don't need.

Make sure your barbecue is ready. Consider whether it needs a deep clean. If you've got an old barbecue, now might be a great time to invest in a new one.