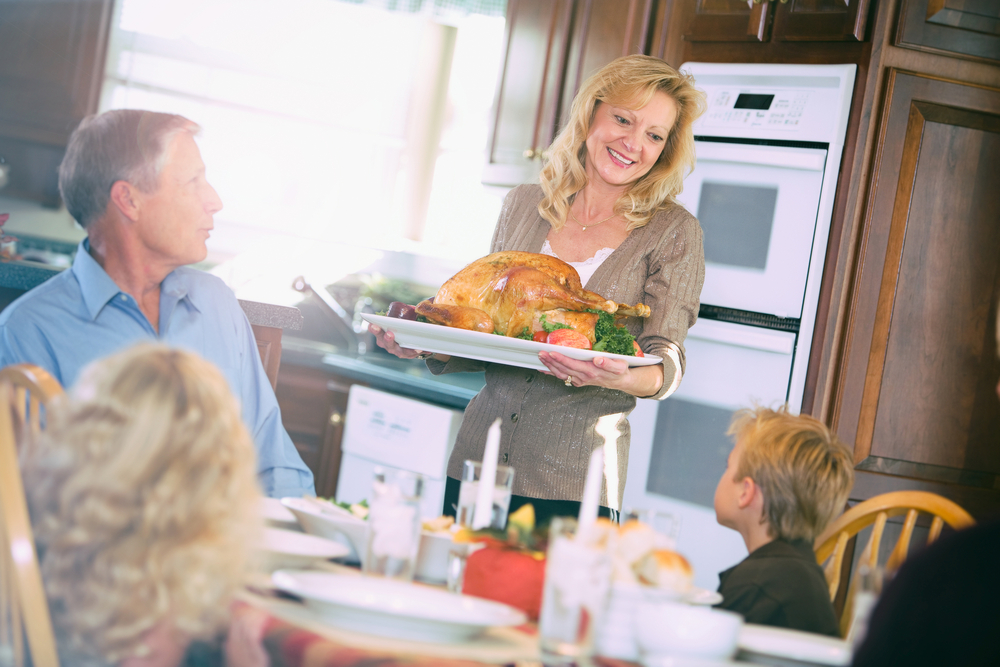 October marks the beginning of fall weather and exciting autumn holidays including Halloween and Thanksgiving (or even, for some, weekly football games). Many families spend the majority of this season gathered around a cozy, crackling fireplace or in the heart of the home: the kitchen. Whether Dad is carving pumpkins or Mom is whipping up her famous apple pie, the kitchen is where the action happens! Kids steal tastes of dessert, baking staples line the cupboards, and spice cabinets overflow with the savory aromas of your favorite meals and side dishes. It pays off to maintain a clean and organized pantry to spend less time searching for your favorite brand of flour and more time with your friends and family. Here are five steps to update your kitchen storage solutions with custom pantries in Boston to prepare for the holiday season!
Stock Up
Out with the old. The first step toward cleaning anything is always to get rid of what you don't need. Throw away anything that is past its expiration date, as this not only impacts the flavor of your food, but is also potentially dangerous. Do an audit of any canned or packaged food that is still good and donate whatever you don't need anymore. Food banks need donations year-round, so there is never a bad time to be charitable with goods that are no longer needed.
In with the new. Flip through your recipe books and determine which baking staples you will need to prepare pies, cookies, casseroles, game day dip, and family favorites. Go to the grocery store and pick up ingredients all at once to keep in your baking cupboard to prevent panicked last-minute grocery runs right before company is expected to arrive. This also guarantees the products you use are fresh. This impacts both taste and the way baked goods come out.
Organize
Pick a system. Organizing the pantry can be done several ways and the organization method you choose will depend greatly on your personal preferences. Do you want the tallest items in the back? Frequently used items at eye-level? Businesses like Boston Closet Company offer custom pantries in Boston that include options like adjustable shelves, shelf dividers, scalloped wine racks, and pull-out trays. Consider your needs before changing your pantry storage solutions.
Categorize. Try to keep like with like. Cooking oils and sprays should all stay on the same shelf. Boxed cereals, oatmeal and rice can similarly be stored together. Stand-up mixers and utensils should be given a large space with their own shelf to prevent damaging food packaging. Categorizing shelves helps you keep track of which food items you already have, what still needs to be purchased, and where each item is located. Label containers where possible to avoid confusion. No one wants to mix up the salt and the sugar!
Contain the mess. Try to use glass jars with rubber-sealed lids for notoriously messy pantry items like flour and sugar. Small gravy packets, single-serve foods and small miscellaneous items can be contained in baskets with cloth liners to keep clutter from spilling onto the floor when the pantry door is opened. Bulk items that do not require refrigeration (like potatoes and onions) can be stored in wire drawers for visibility and accessibility.
Whether your goal is to stock up for the holidays or simply to organize a messy pantry, custom kitchen cabinets help create perfect storage solutions for Boston homes. Toss out the old items you don't need, invest in fresh ingredients, and redo your organization system to serve your family the best this fall! Schedule a free in-home design consultation today and speak with an expert about your custom options.
Tags : custom kitchen cabinets Boston, custom pantries Boston, kitchen cabinets Boston, kitchen storage solutions, pantry storage solutions, storage solutions Boston